One of the best ways to get something done is a deadline. That is what all the books on self-improvement say. For example, in SMART goals setting the 'T' is 'Time-bound', meaning you have a specific amount of time to accomplish the goal.
My friend S, an indie writer who has works out there, has not been happy with her progress in getting things published, so she created a deadline. When she started her latest novel she set a release date on Amazon and made it available for pre-release sales. This gave her a deadline.
Amazon doesn't fool around with those things either. You can extend it once, for no more than thirty days. If you miss the pre-release date you cannot do a pre-release for another year. Also, books take several days for approval so you need to take a few days off your target as your "drop dead to Amazon" date.
Why do I know this?
Because having started Riders South on November 1st, 2017 and still having not finished it, I thought S has a great idea. Riders South is scheduled for release on April 5th, 2020. When I did that it was at thirty thousand words or so, of a planned sixty. It had no cover and no blurbs.
Now it has a bad blurb and a cover-builder cover and 42,641 words. I have about sixty days to get a new cover, a decent blurb, write 18,000 words, and edit those words.
What the hell was I thinking?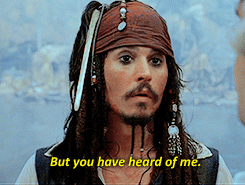 Whatever I was thinking, I'm in it now. Either I'll look like a fool and having nothing or I'll look like a fool with a very bad first book. But, even if people read it and say I'm the worst writer they've ever heard of…
If you'd like to stay more in the loop on Riders South I recommend subscribing to my newsletter, Erisian Numbers, which comes out on the 5th and 23rd of each month.
---